English
소개
생명의숲은!
English
Forest for Life as Citizens' Movement
Forest For Life is environmental movement organization, especially a good reputation for the leading forest conservation and restoration movement. Forest For Life was founded in 1998 and began the forest tending movement. The more Forest For Life has striven to concentrate on forest movement, the more achieved its aims through planting trees and protecting forest for the past 20 years, such as enhancing its biodiversity, expanding native woodland cover and increasing public enjoyment in forest, etc. Our ultimate purpose is to build sustainable communities in needed areas through doing environmental action.

For this purpose, Forest For Life has been working with a wide range of partners and citizens to deliver the healthy forest for more than thirteen years with networks of 13 regional chapters throughout the country, Forest is, we believe, one of the very important alternatives to combat climate change, and at the same time, the basic point of the local environment concerned and theinternational sustainable solidarity activities.

We will care for forests and trees and campaign continuously to save threatened ancient forests and trees. Besides, improving sustainable forest management, increasing for employment creation through forest care and restoring forest land areas will help consider social and economic needs.
Achievements
1) 15,500,000 new jobs created, 440,000 ha of forest areas tended
2) Expansion of urban forestation movement
3,000 School Forests and one million square meter of Seoul Forest established
3) Raising awareness of the forest through forest experience programs and tree planting activities
4) Diverse new forest-related movements have been founded
Northeast Forest Forum, Forest for Peace, Forest Community Foundation, Seoul Green Trust, UN EcoPeace Leadership Center
5) NGOs, government organizations, and private corporations together formed a positive cooperation system to establish desirable directions for civil movement
Mission
Providing healthy forests and sustainable society with the support of citizens
Vision
Everyone enjoys a healthy life through 「Forest for Life」
Core value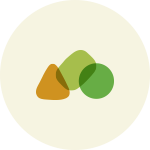 Diversity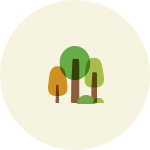 Harmony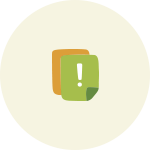 Innovation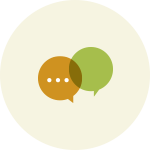 Communication & Partnership
Strategy and target
Expanding
communication with
citizens

Improvement of forest ecosystem services
Expansion of opportunities to meet forests
Strengthening communication with stakeholders

Strengthening
Citizen's
Leadership

Activating citizen's participation
Increasing community participation in forest management
Strengthening citizenship and volunteership

Expansion of healthy
forests

Increasing healthy forest
Forest management based on biodiversity

Strengthening
the social influence

Strengthening organizational capacity
Increasing communication capacity for stakeholders
Action plan
1. Urban Forest Movement for Green City Community
2. Children Learning from Forests, School Forest Movement
3. A Beautiful Forest Contest to share the value of beautiful forests
4. Human Life together with forests, forest culture and education movement
5. Forest trail movement to preserve beautiful forests
6. Message of Peace through Forest, Recovering degraded DPR Korea forests
7. Tree planting for the future generations
8. Forest policy activities for sustainable society
9. International cooperation activities for sustainable forests and communities
International forest cooperation activities in Asia
Mission
"Restoring Degraded Asian Forests and Creating a Sustainable Community"
Principle
Continuous involvement by members - Encouraging involvement by all aged persons
Ensuring local expertise through solidarity with international organizations and NGOs
Training local experts and human resources development through continuous education programs
Promotion of business based on activities of Forest for Life
Partnerships involving with various stakeholders
Minimizing uncertainty through step-by-step approach
Target and action
Empowerment

Education and training programs for local residents, local NGOs and local experts
Overseas training programs for members and citizens

Forest restoration

Small-scale afforestation
Forest tending

Improving
the life of residents

Establishing community forest
Increasing income for local residents
Establishing school forest and providing forest education program

Biodiversity
conservation

Wildlife habitat creation and conservation project
Monitoring biodiversity in conservation areas

International
network
construction

Official involvement of international organizations
MOU with local NGOs
Establishment of organizations in major target countries
Action plan
Purpose

To establish partnership/cooperation with local NGOs
To conduct local community-based pilot project through local partnership

Activity

1. Realization of regional partnerships

Establishing cooperation system withForest for Life Indonesia

2. Exchange and cooperation programs

Visiting typical forest/mangrove forest in Indonesia and related organizations (Bogor Botanical Garden, Pangrango National Park, Lumpin Nursery, Banda Aceh Mangrove Restoration Site, etc.)
Learning ecotourism and culture experience in Indonesia (Ethnic minorities in the Lake Toba area, eco-friendly coffee farms, etc.)

3. Pilot project for local community

Activities to create urban forests and school forests in the Jakarta area : Development of environmental education programs for local conditions
Educational activities to improve forest management and awareness for local residents near by Hambalang Eco-Edu Model Forest or Lombok Ecotourism Center